WooCommerce Cost of Shipping
Explore more of your business's true operating costs with this FREE plugin to track your cost of shipping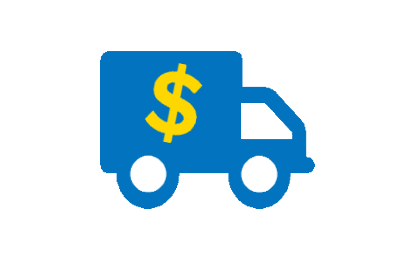 Tracking and analyzing the true profitability of your WooCommerce orders is not possible if you're not including the cost of shipping. Most sites use a "Cost of Goods" plugin to analyze profit (sales less cost of goods), but this is not a true measure of profitability. The cost of shipping orders is significant, and in many businesses, it can be even more expensive than the cost of goods. For those reasons, including the cost of shipping in your analysis is critical to running a successful eCommerce business.
After installing this plugin you'll be able to manually add or adjust the cost of shipping for each order on the WooCommerce Edit Order page. Better yet, if you use ShipStation or WooCommerce Services then the cost of shipping for each order will be automatically imported as your orders are shipped. If you ship multi-package orders, the total cost of all packages will be imported. If you void a ShipStation or WooCommerce Services shipment and then reship (change shipping method, address, etc.), the new cost of shipping will be imported. It's all automated and you're going to love it!
Save over 50% on Cost of Goods for WooCommerce when you bundle with WooCommerce Net Profit!
Let your website start to do the heavy lifting
Can you calculate shipping cost at the time of the order?
This seems like a simple request, but in all reality, it's complicated. Shipping charges are always changing and are based on many different variables. Shipping costs vary depending on the size, weight, carrier, and destination of the package. Due to the complicated nature of your companies shipping options, we find getting live estimates to be highly unreliable.
In contrast, we are bringing you data straight from your shipping provider. You have already determined the weight and packaging of your parcel, and your provider has given you a price. You can now use this information and the reporting tools built in to WooCommerce Net Profit to analyze how the cost of shipping effects your profit margins!
Do you use your income statement to track the cost of shipping?
Most eCommerce businesses do, but this just gives you a high level view of the overall profitability of your business. What's missing is the ability to determine true profitability at the individual order level.
For example:
If you ship out of California, how does your profit on an order shipped to a customer in California compared to the same order shipped to a customer in New York?

How does your profit on an order that weighs 2 pounds compare to orders that weigh 5, 10 or 20 pounds?

If you offer free shipping on orders over a certain dollar amount ($50, $75, etc.), how does the profit on those orders compare to the profit on orders that you are charging a shipping fee?

How does your profit on a $25 order compare to your profit on a $50, $100 or $200 order?
Only after you have the cost of shipping data at the order level can you make these comparisons (and more), and then make smart adjustments to the way you offer your products to maximize profitability.
Get WooCommerce Cost of Shipping for FREE!
Start using The Rite analytics right in your store
Is WooCommerce Cost of Shipping compatible with WooCommerce version 3.6?
Yes! Not only that, but it is tested up to date with WordPress 5.2!
Is this plugin Gutenberg ready?
Yes! WooCommerce Cost of Shipping, along with all of our other products are developed on the most up to date and pre-release WordPress and WooCommerce environments to ensure we are working with anything coming soon. We also take great care to study and help where we can with what the future of WordPress and WooCommerce hold!
Are there going to be other reports or integrations?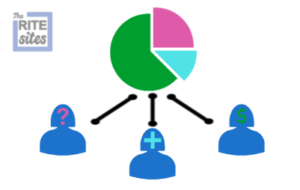 Get useful customer reports and track spending habits of different types of customers!